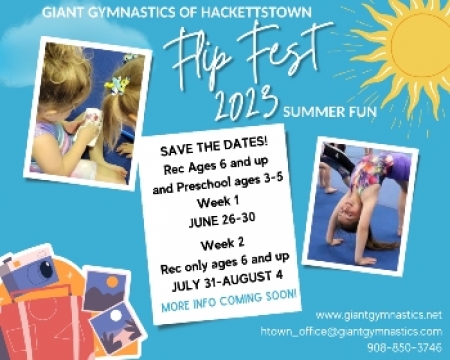 FLIP FEST DATES:

This is your chance to spend ALL DAY in the gym! We provide gymnastics instruction, games, crafts, snack, open gym and more!
Don't miss out - mark your calendar today!
Week 1 June 26-30
Recreation summer fun ages 6 and up full day summer fun 9-3
AND Preschool ages 3-5 summer fun 9-11
Week 2 July 31- August 4
Recreation only summer fun ages 6 and up 3-9
Ask about before care!
More information coming soon!